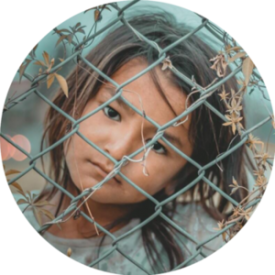 All donations made to My Children Foundation are exempt from tax under Section 80G of the Income Tax Act. Check all the credentials here.
We highly recommend you to REGISTER with us first. Your donation details will be kept strictly confidential. If you don't have PAN Number or it is not applicable for you, please mention NA and provide any government or tax identity information in "Additional Comment" field. In case of any difficulties, you may directly donate to My Children Foundation, A/C No: 920020057061507, A/C Type: Current Account, IFSC Code: UTIB0000669. Please read our terms & conditions , privacy policy and FAQ section before you proceed further.
We are participating in the GiveIndia Fundraising Challenge 2022, where every donation between 1st February & 30th March will get significant matching amount from GiveIndia. Everything remains same otherwise. You donation will reflect in your account as usual.
Help us to win big reward and support more children.
Schedule your donation monthly. Currently Net Banking & UPI are supported. Please login to use your saved data.
*You may also directly donate to My Children Foundation, A/C No: 920020057061507, A/C Type: Current Account, IFSC Code: UTIB0000669. Email your donation details to info@my-children.org to get the donation receipt.