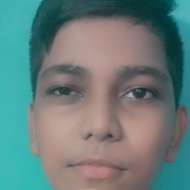 Child's Name: Md.nizamul Huda (Public Profile)
Age: 12 years old
Gender: Male
Good At: Academics
Place: Kolkata, India
Annual Family Income: Rs. 60,000/-
Family Size: 5
Currently studying: 6th grade
Custodian's Occupation: Toys Stall
Note from the child:
MD.Nizamul Huda is a student of Indira Academy class 6. There are five members in his family. He lives in 28/ Tiljila lane kolkata 700049. His father Anwar Ali sells toys and balloons on the streets, his mother Asia Taslim is a housewife, his sister Ishat Taslim studies in Anjuman Islamia school in class 12, due to covid her studies have been totally stopped. His elder brother Asif Anwar studied till class 8, in Masjid bari school, now he has left his studies due to financial crisis. He works now. His family is going through a lot of financial crisis, due to lockdown, they barely earn 4000 to 5000 per month to meet their essential needs. Nizamul is a bright and a hardworking child, he pays careful attention in his studies, and always tries to acquire more knowledge as far as possible by paying constant in his academics. He has keen interest in drawing, painting, cooking and art and craft. He always performs well academically and understands the concept of learning and improving his skills. His parents are very supportive towards his studies. They make sure to give him proper education and this could have been possible for them due to Ektara. Nizamul's favourite subject is maths and his aim is to become a pilot when he grows up. Ektara is the core foundation of his studies and growth, through its help he could achieve everything he wishes to be, he wants to make his parents and Ektara proud by performing well academically and excel in every field of his life
MD.Nizamul huda is a bright child, he excels in every field of academics ,he shows great interest in extra curricular activities as well. his dream is to become a pilot . his family supports him in studies, but due to lots of financial issues as his father is the sole earner who earns only 60,000 annually he could not help him academically . if provided help he could make our nation proud in future.
Performance Records
| S. No. | Board/University | Standard | Maximum | Obtained | Percentage | Position | Comment |
| --- | --- | --- | --- | --- | --- | --- | --- |
| 1 | Wbbse | 6 | 400 | 255 | – | – | Md Nizamul Has Passed His Class 6 Finals |