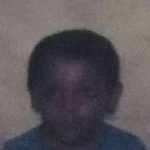 Child's Name: Sumit Shaw (Public Profile)
Age: 15 years old
Gender: Male
Good At: Academic
Place: Baidyabati Champdani, India
Annual Family Income: Rs. 72,000/-
Family Size: 4
Currently studying: 9th
Custodian's Occupation: Jute Mill Worker
Note from the child:
I belong to a Under privilege Society.My Father is a jute mill worker(Doesn't Get Daily work)and his monthly Income is around 6000 rupees.It is very difficult for him to run the family of 4 members and bear the cost of my and my elder brother's education(Who is Studying In Bsc)infact due to this pandemic his monthly income has become unstable due to the closer of JuteMill in which He is working. Throughout my childhood I have performed very well inspite of all the hardships.I scored 70% in 7th class Final Examination And Continue My 1st position.In My All class I got 1st Rank.
I need financial support and Guidance to Fullfill the the dream of my parents. I want to persue higher studies as well as Want to take preparation For Coding Language.If I get ur support I can buy good reference books,can easily pay the Coaching fees,School fee without putting any Burden on my Family.If I don't get the support I can't reach the full potential of my ability.