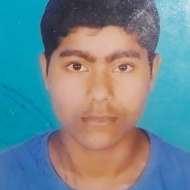 Child's Name: Dipan Ghosh (Public Profile)
Age: 18 years old
Gender: Male
Good At: Academic, Sports, Creative
Place: Kolkata, India
Annual Family Income: Rs. 1,50,000/-
Family Size: 4
Currently studying: 12th pass
Custodian's Occupation: Not Specified
Note from the child:

I Dipan Ghosh passed out from Harinavi DVAS high school.I belong to lower middle class of the society and I want assistance from all. I will be grateful and thankful .

I need support to continue my studies in the near future so that I may fulfill my dreams in my near future.If I do not get support I may not be able to become one of the rising sun of our country.My father met with an accident and unfortunately my father was removed from the job because of the time interval after my father met with the accident .So its my earnest request that you please assist me and come forward to help me. I will be thankful and grateful to My children foundation if they spread their helping hands towards me.