Raise fund for a child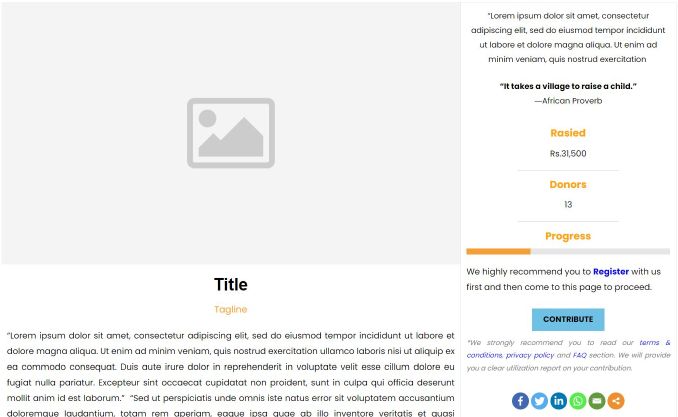 Once we receive the campaign request, we will take following steps:
We will go through and qualify the cause. We give more priority to child-related causes, more specifically needy talented children whose education and growth are at risk.
Depending on the scenario, we will ask for some documentary proofs for verification purpose. We will also need an image for the campaign.
Once verified, we will create the campaign and share the link for your concurrence.
If everything looks good, we will start the campaign. We will also create an account for you and send login details to your email id. You can stop the campaign any time, by directly contacting us and giving a written instruction.
Once the deadline crosses or target amount reaches, we start the disbursement process. You need to login and raise disbursement request by uploading bills or money receipts in the name of beneficiary or custodian for all the major expenses. You can also raise a request for advance payment in the same link. We will verify and disburse the amount directly to the bank account.