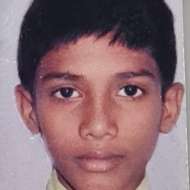 Child's Name: Sk Hassan Hussain (Public Profile)
Age: 16 years old
Gender: Male
Good At: Academic, Performing Arts
Place: Kolkata, India
Annual Family Income: Rs. 24,000/-
Family Size: 5
Currently studying: 8TH
Custodian's Occupation: Housewife And Auto Driver
Note from the child:
He aims to be successful and grow in the field of education, He is keen to learn and acquire knowledge. Sk Hassan Hussain excels in every field of academics as well as sports. Being an elder brother he understands how much his younger siblings could be dependent on him. He ensures to be a proper guide helping the little one's in every way possible. He stayed focused academically.
His father's work went into a halt which affected them to a great extent. However, after lockdown His father started his work and trying hard to cope up with the situation being sole earning member of his family.
Performance Records
| S. No. | Board/University | Standard | Maximum | Obtained | Percentage | Position | Comment |
| --- | --- | --- | --- | --- | --- | --- | --- |
| 1 | Wbbse | 8 | 800 | 278 | 34% | – | Sk Hassan Hussain Passed His Class 8 Finals |